Since 1923, The Sink has served the best pizza and the best burger in Boulder, but we're more than just our menu. Located near CU on The Hill, we are known for our iconic art, our funky vibe, and as a Boulder must-see. It's a piece of Old Boulder you won't want to miss.
Best Darn Burger in Boulder…
With almost 100 years of perfecting our recipe, The Sink has been known for generations to have the best burger in Boulder.
Made with 100% local grass-fed beef or Certified Angus, and with over 10 specialty burger options to choose from, there's a little something for the burger lover in everyone.
Phone
(303) 444-7465
Location
1165 13th St
Boulder, CO 80302
Hours
Sunday–Thursday 11am–10pm
Friday–Saturday 11am–11pm
Happy Hour
Sunday–Friday 3pm–6pm
Happy Hour Drinks Specials ALL DAY SUNDAY!
Happy Hour presented by The Fox and Boulder Theater
Every Thursday 3-6pm
Get FREE tickets to upcoming shows with the purchase of select Happy Hour items!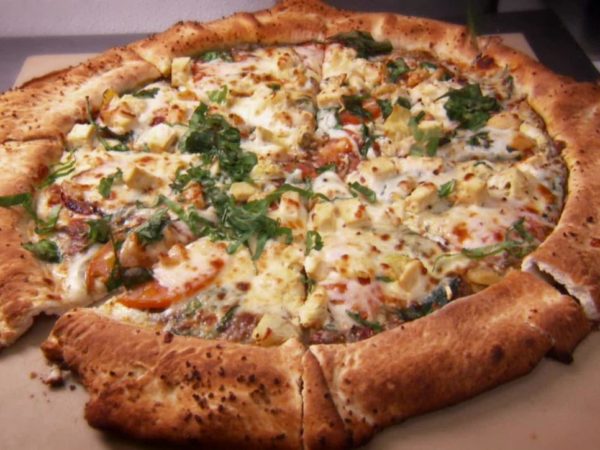 GUY FIERI
Guy tried the Buddha Basil pizza, the Texas Onion Straw burger and the Cowboy Reuben sandwich. He had a great time after a surprise reunion with our former chef Scott Baptist, who was an old fraternity brother of his. Check out our episode of Diners, Drive-Ins, and Dives here!
PRESIDENT OBAMA
When he was done shaking hands and kissing babies, President Obama enjoyed the P.O.T.U.S. (President of the United States) pizza.
ANTHONY BOURDAIN & ERIC RIPERT
We were honored to have these world-class Chefs join us for their VIP book signing. While they were here, they discovered why we have the best burger in Boulder after devouring the Texas Onion Straw burger, the Portabella burger, and the barbecue short ribs.
TAKE A LOOK INSIDE…
What's the next best thing to actually being here?
Taking a virtual look around The World Famous Sink.